Tier IV Gold Colocation Data Centers.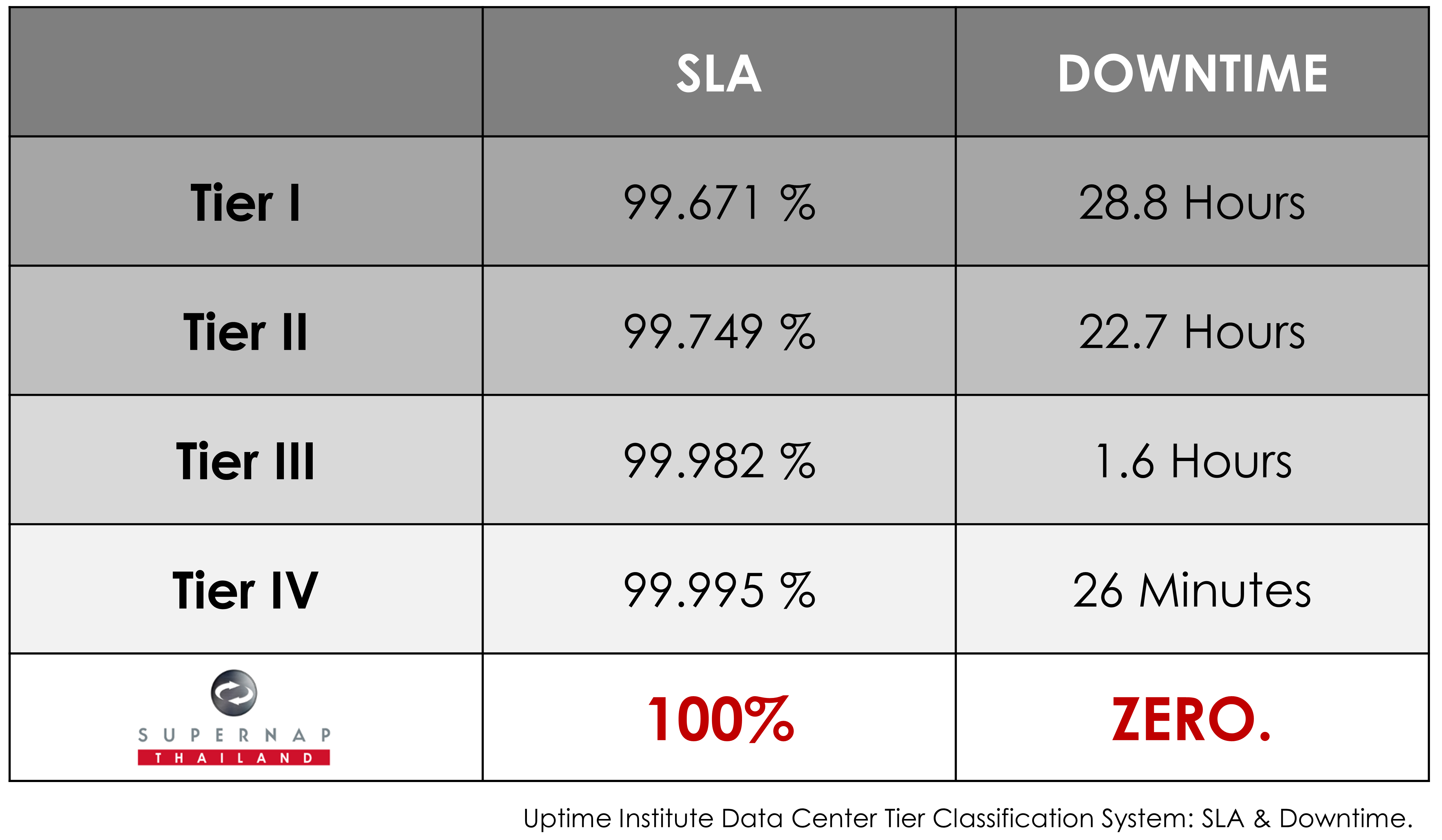 The data center Tier classification system differentiates availability, redundancy, and design to highlight data center's reliability and performance, making it easier for the client to compare infrastructure sites against another during the selection processes.
SUPERNAP (Thailand) is the only Tier IV certified data center in the region to guarantee 100% uptime SLA to all our clients.
From small enterprises to large-scale web applications, our clients need to be available for their customers 24/7.
SUPERNAP Thailand data centers meet and exceed the standards of Tier IV, IEEE, ANSI, ASHRAE, 24/7, SSAE-18 and BICSI.
To provide the best service possible, SUPERNAP Thailand uses all available standards to drive our design and operations protocols as we believe that no single standards group on its own can address the current and future needs of high-density data center design.
SUPERNAP Thailand has essentially eliminated risk for our clients. With 24/7 on-site NOC, fire safety and security staff (all directly employed by SUPERNAP Thailand), we protect our clients' assets from disasters of every kind.
ANSI/TIA-942-A: Telecommunications Infrastructure Standard
IEEE: Electrical and Electronics Engineering Standard
BICSI: Design, installation and integration of information and communications technology (ICT) Standard
ASHRAE: technical standards to improve building services engineering, energy efficiency, indoor air quality, and sustainable development
Learn about our awards and certifications.