End-to-End Managed SD-WAN Services
SUPERNAP (Thailand) provides, together with technology leader partners, Cisco and ngena, a comprehensive service offering that allows customer access to data center, the cloud and branches with high quality of connectivity, security – based on SASE standards – and reliability.
Together, we deliver software-defined networking and managed security as a Service, making network modernization fast, simple, and secure for the Cloud era by empowering digital transformation with next-generation connectivity.
The SD-WAN solution is designed for multi-cloud Managed as-a-Service connectivity: a flexible experience with no hardware investments, project management or long design configuration times.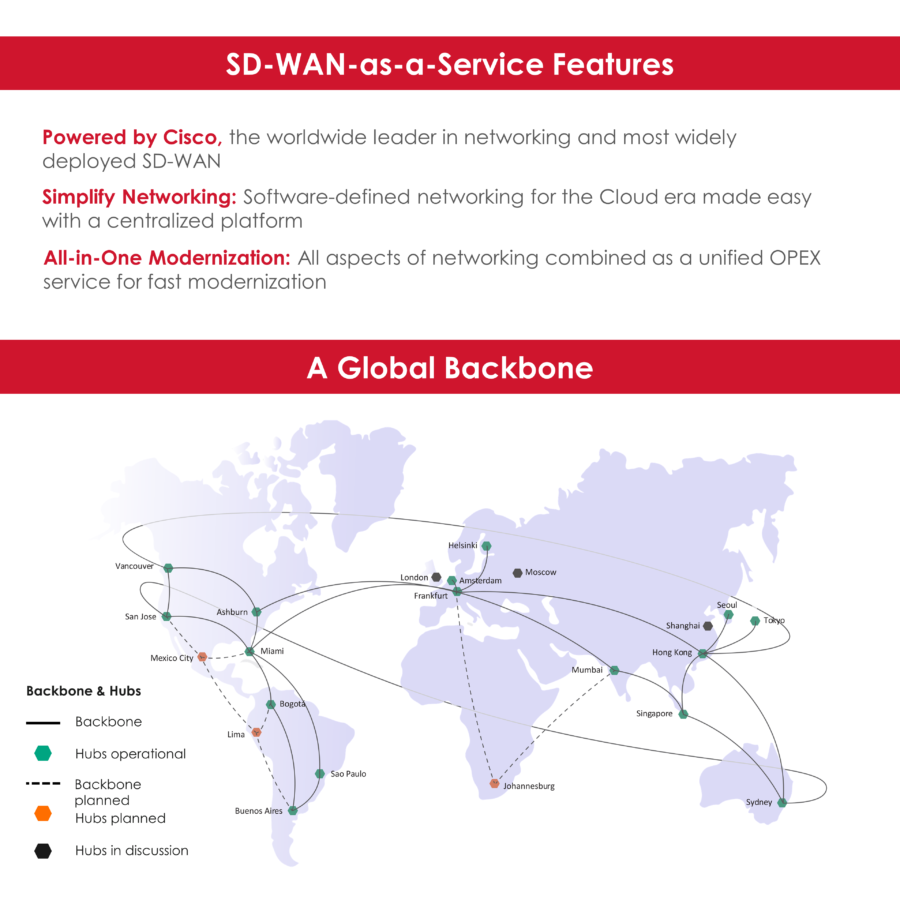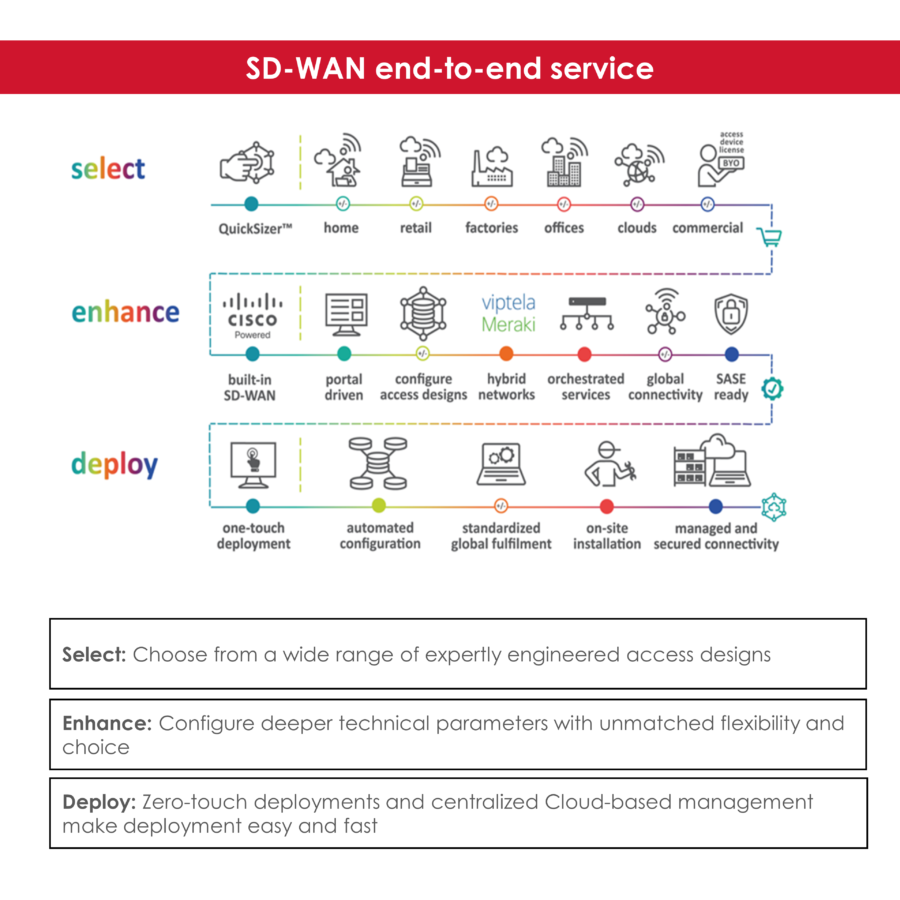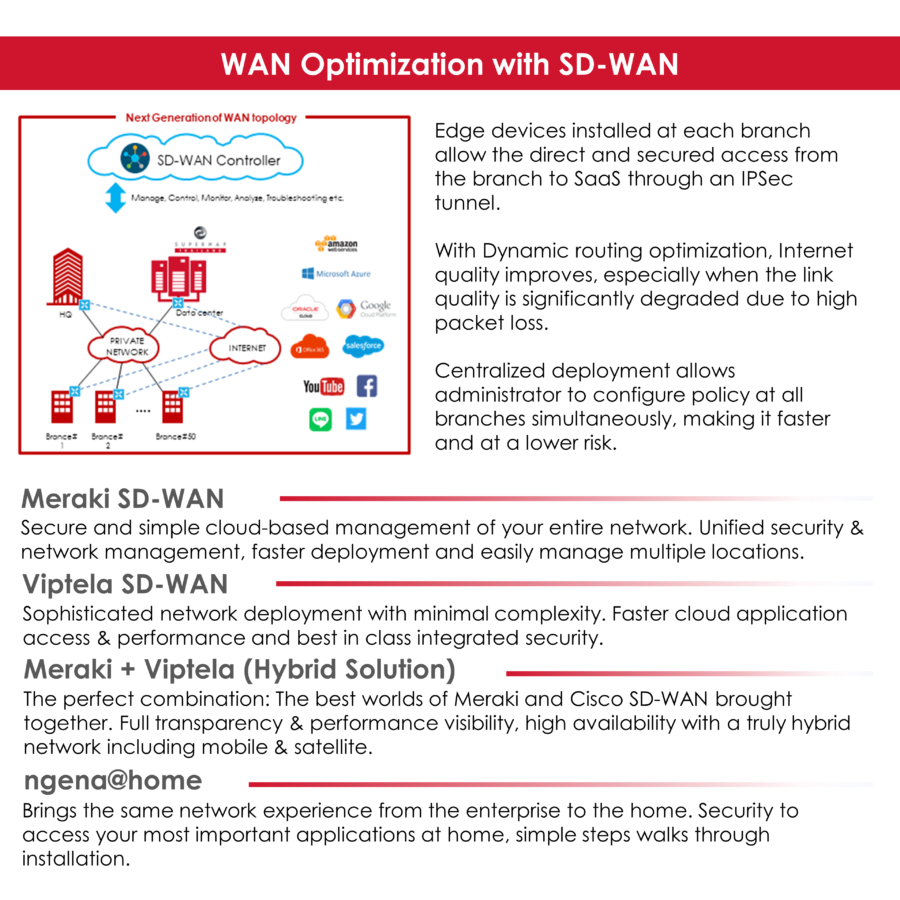 SASE: Secure Access Service Edge
SASE combines elements of managed security, WAN, and edge compute into a single cloud-native offering. SASE was defined to especially support the growing enterprise need for edge computing capabilities that are distributed and push data and processing closer to the systems, applications and devices that often also require low latency access to local storage and compute.
Learn about SUPERNAP Thailand's collaboration with Cisco and ngena, in providing the SD-WAN solutions, in this video (Webinar held in Thai language).