SUPERNAP Thailand provides the infrastructure, services and support that will give you the ability to allocate more resources towards your core business, reducing the cost associated with owning and maintaining your servers and hardware in your own facilities.
Our colocation services deliver density, cooling, security, redundancy and energy efficiency at unprecedented scale and performance.
SUPERNAP ecosystems provide guaranteed uptime and securely house the computers, storage, infrastructure environment and enterprise connectivity for leading global companies, governments and cloud service providers.
Since the opening of our facility, we have delivered 100% uptime to our customers, and scalable solutions: the flexibility for any growing business to get what they need when they need it.
Our colocation services also feature a remote Data Center Infrastructure Management (DCIM) system enabling our customers to monitor in real-time their racks, the power consumption, the humidity levels and temperature in the data hall. It also allows clients to identify issues immediately and connect directly with network and infrastructure technicians via an online portal and increase productivity by viewing and utilizing live data for further analysis.
The portal can also be used for cross connecting information, creating tickets, adding shipping & receiving request, reserving storage and staging area, viewing billing information, downloading monthly reports and many more functionalities. Of course, we ensure complete privacy and protection of your data with the ability to limit the access permission of different employees.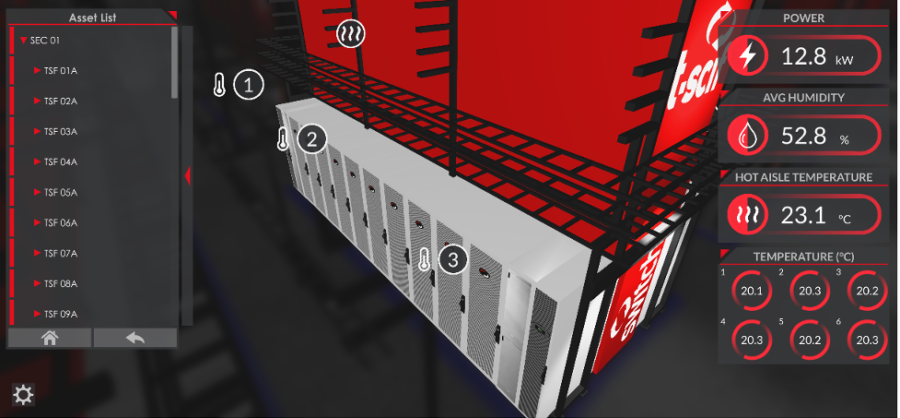 Learn how successful data center expansion allows a company to increase their performance while getting a better return on investment in this video (Webinar held in Thai language):